Overview
Tour info:
Cities covered: Istanbul - Kusadasi - Ephesus - Pamukkale
Duration: 6 Days, 5 Nights
Start Point: Istanbul
End Point: Istanbul
Inclusions:
Accommodation: Comfortable stay for 5 nights in your preferred category Hotels
Meals: Breakfast is included as mentioned in Itinerary.
Guide: Professional English speaking guide to help you explore the cities
Transfers: All transfers by luxury cars included as per itinerary
Visa Assistance: It will be provided (Charges are not included)
Note: Package customization available on request. Drop an inquiry to know more.
Experiences Covered:
Half-Day Tour with Bosphorus Cruise
Witness the beautiful monuments of Istanbul like the Blue Mosque and St.Sophia.
Stroll around the Grand Bazaar
Witness one of the Seven Ancient Wonders of the world, Temple of Artemis
Stroll around the ancient city of Hierapolis.
Things not to miss:
Witnessing a spiritually illuminating Whirling Dervish Show
Savour delicious Baklava and Turkish kebabs
Wandering the old city on a culinary tour
Explore the underground mosque in Istanbul
Enjoying a Hammam Bath at Turkish Bathhouse
Destination info:
Official Name: Republic of Turkey (Turkiye Cumhuriyeti)
Currency: Turkish Lira
Capital: Ankara
Time Zone: GMT+3
Plug Type: C and F.
How to Reach:
One can board a flight to the Istanbul Atatürk Airport (IST) from Ahmedabad, Mumbai, and Delhi, and reach Turkey in 9 to 13 hours, depending on the airline. A direct India to Turkey flight takes less time, while a connecting flight delays 2 or 3 hours.
Itinerary
Arrival in the City of Gold – Dubai
Dubai

Arrive at Dubai Airport and get ready with the necessary documentation for the immigration process.
It will take around 45 minutes to 1 hour depending upon the people in the queue.
After the immigration process, meet our representative who will take you to your pre-booked hotel in a private vehicle.
Arrive at the hotel in Dubai, proceed with the check-in formalities and spend the rest of the day at leisure.
You can stroll around the streets of Dubai, explore nearby cafes, markets and collect souvenirs for your loved ones.
Head back to the hotel for the overnight stay.
Dubai | Desert Safari with BBQ Dinner and Tanoura Show
Dubai

Wake up with a delicious breakfast and get ready for a thrilling safari amidst the golden desert.
The representative will pick you up around 2:30 PM in a shared transfer and takes you on this enthralling adventure.
After reaching, you will enjoy the dune bashing ride in Land Cruiser.
Stop at the sunset point where you can capture the beautiful sunset over the vast desert.
Engage in other activities like Henna Designing, Camel Safari, and Sandboarding if you still feel that you can take more adrenaline or if you seek thrill and adventure, unlike any other experience (additional cost).
Enjoy BBQ Dinner inclusive of Starters, Salads, Main Course, Barbeque Station, Desserts and Drinks.
Relax as you enjoy an array of entertainment shows (Belly dance, fire show & Tanoura show)
Other interesting attractions and activities like Souvenir Shop, Sand Art Shop, Fresh juice Shop, Private Shisha at the table, Special Brand Tea & coffee at Boston Corner Shop, and Long Camel safari are available on extra charges.
After a thrilling day, the representative will drop you off at the hotel around 9:30 PM.
Overnight stay in Dubai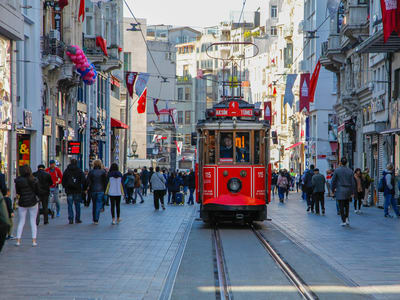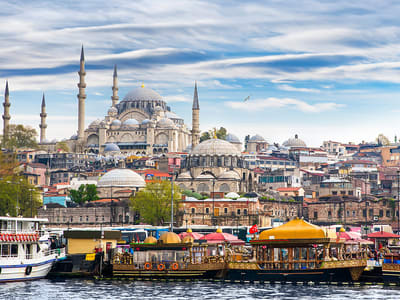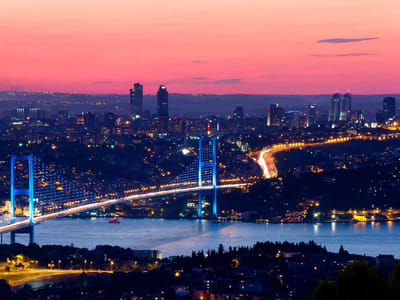 City Tour of Dubai | Burj Khalifa
Dubai

Wake up with a delicious breakfast at the hotel and get ready to explore the famous attractions of Dubai.
City Tour of Dubai
The representative will pick you up from the hotel around 9:00 AM in a shared transport for a Dubai city tour that will let you discover some of the most prominent gems of Dubai.
Proceed to visit Dubai Creek which still holds the old-world charm.
Stroll with your guide around the vibrant Spice Souk and Gold Souk.
Take a walk through the history of Dubai at the iconic Dubai Museum in the Dubai city tour package.
Drive past Sheik Zayed Road, which allows you to catch a glimpse of Dubai's modern icons like Mall of the Emirates, Burj Khalifa, Dubai Mall, and Burj Al Arab (photo stop) along the way.
Take in the spellbinding traditional Arabic architecture as you make your way through the charming Jumeirah Mosque (photo stop).
You'll also pass through the one-of-its-kind Palm Islands, Jumeirah Beach, and enjoy photo stops at Atlantis Palm Hotel.



Burj Khalifa

Witness the world's tallest building famous for its cloud-piercing height of 828 meters, Burj Khalifa.
Be thrilled by the world's fastest double-deck elevators, at a speed of 22mph with 12-14 people per cabin that will take you all the way to the 124th floor.
Take a closer look at the world below through avant-garde, high-powered, telescopes.
Go up to level 125 which offers a spacious deck tastefully decorated in Arabic Mashrabiya for stunning 360-degree views.
Standing at the observation deck of the 124th floor of the world's tallest building and framing this memorable moment with some unique photographs amidst the aerial views of Dubai city will be an experience out of the ordinary.
After a fun-filled day, head back to the hotel or for an overnight stay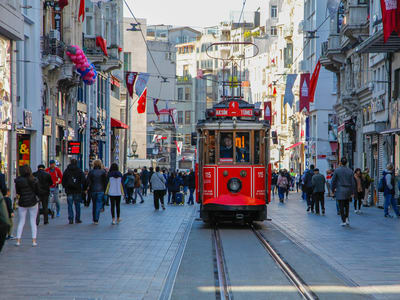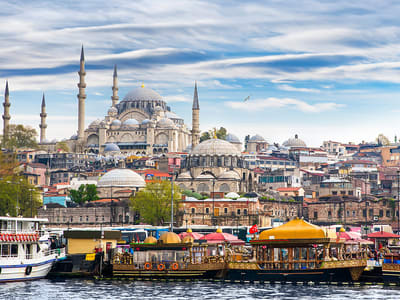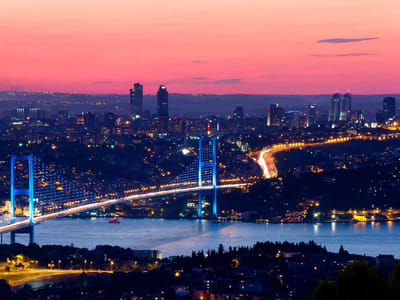 Dubai | Dhow Dinner Cruise
Dubai

Wake up with a delicious breakfast and enjoy your afternoon at leisure.
Explore the nearby attractions on own, go out for a delightful lunch at a nearby cafe or enjoy your time at the hotel.
At around 7:00 PM, the representative will pick you up from the hotel and take you for an exciting dinner cruise.
Explore Dhow cruise Marina a combination of magical sightseeing, delectable dining, and striking entertainment.
It offers a cruise experience over the calm waters of Dubai Marina, illuminated by the lights of the dazzling buildings bordering the waters.
Witness the illuminating skyscrapers of the city sailing through the marina canal.
A fully air-conditioned lower deck for a luxurious experience and an open-air upper deck for a romantic setting.
Get welcomed with fresh dates and Arabic coffee on your arrival.
Relish the 3-course international buffet with a wide range of dishes.
The buffet has both vegetarian as well as non-vegetarian options.
For a pinch of entertainment, enjoy the storytelling art with professional Tanura dancers.
After experiencing a night filled with entertainment, head back to the hotel for an overnight stay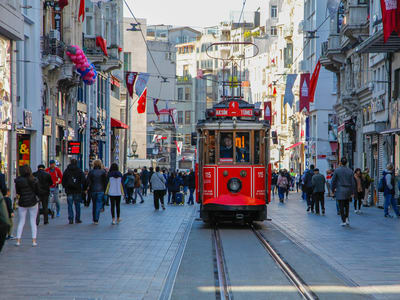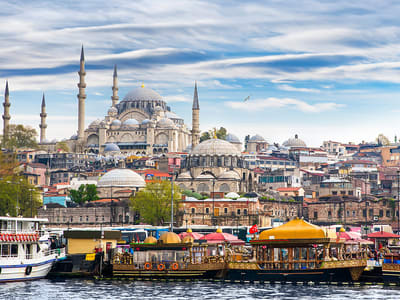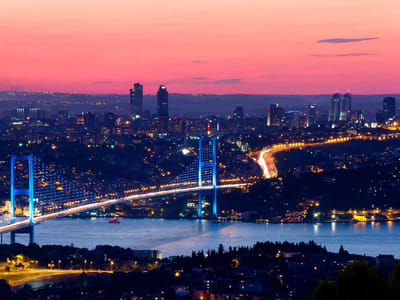 Departure | Take a bag full of memories to cherish for eternity
Dubai

Wake up with a delicious breakfast and enjoy your afternoon at leisure.
Explore the nearby attractions on own, go out for a delightful lunch at a nearby cafe or enjoy your time at the hotel.
At around 7:00 PM, the representative will pick you up from the hotel and take you for an exciting dinner cruise.
Explore Dhow cruise Marina a combination of magical sightseeing, delectable dining, and striking entertainment.
It offers a cruise experience over the calm waters of Dubai Marina, illuminated by the lights of the dazzling buildings bordering the waters.
Witness the illuminating skyscrapers of the city sailing through the marina canal.
A fully air-conditioned lower deck for a luxurious experience and an open-air upper deck for a romantic setting.
Get welcomed with fresh dates and Arabic coffee on your arrival.
Relish the 3-course international buffet with a wide range of dishes.
The buffet has both vegetarian as well as non-vegetarian options.
For a pinch of entertainment, enjoy the storytelling art with professional Tanura dancers.
After experiencing a night filled with entertainment, head back to the hotel for an overnight stay